Excessive Vibration Bumper Paint Primer Extract Fan
Problem identified and resolved
Summary
Following an ongoing concern with the vibration levels on the Primer Extract Fan, Pumptec were asked to confirm the problem initially. As this unit was monitored on a routine Vibration Analysis Program it had been highlighted that the fan was going out of balance.
Issue
Within Pumptec there is a high level of knowledge around the paint process within the automotive sector. From experience it was predicted that there would be erosion and corrosion of the scroll due to the solvent content within the air being extracted.
What we did
A proposal was submitted by Pumptec and accepted to strip the fan, carry out the repairs necessary and dynamically balance the fan shaft and scroll complete.
The repair was carried out and the dynamic balancing completed prior to being returned to site for rebuild with new bearings and housings.
Outcomes
Key Deliverables: The fan was started up and showed a reduction vibration from 32mm/s down to 2mm/s. Due to the ongoing VA program this was able to be planned with plenty of notice avoiding catastrophic failure which would have stopped the bumper painting process and potentially stopped the Assembly process at a cost of £16,000 per minute. Avoided assembly process from being halted, at a potential cost of £16,000 per minute.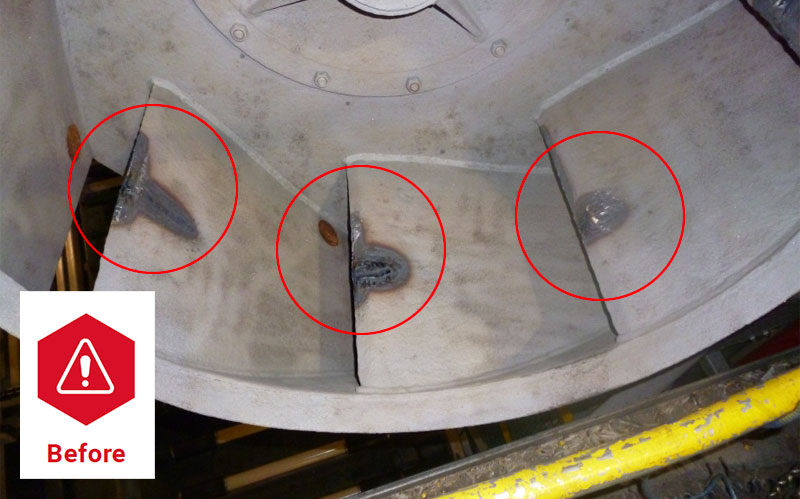 Significant weld repairs needed on every vane leading edge.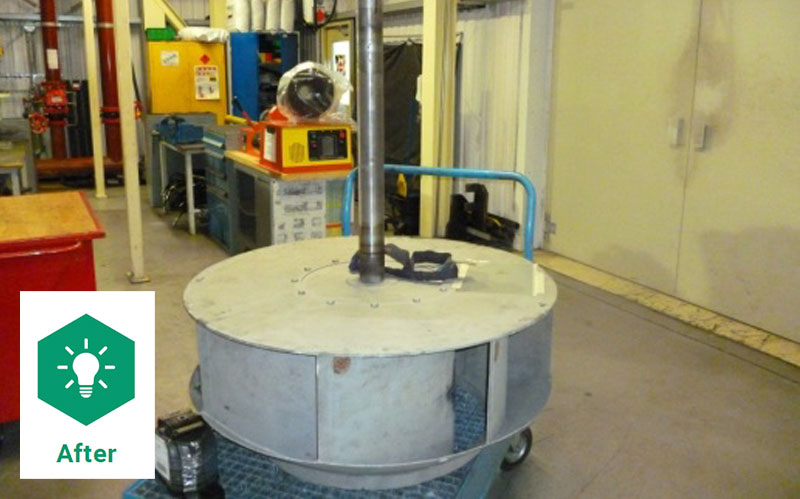 Dynamic balancing on fan scroll and shaft complete.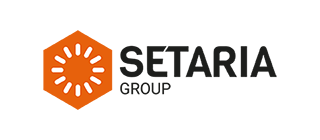 Industries