Energy efficient motor installation end of life upgrade
Summary
With the additional demands for fresh air this particular client of Pumptec's had increased the hours and capacity of operation of their fresh air circulation system. This had caused several of the aging motors to vibrate excessively and become very noisy.
Pumptec attended site, assessed the motors and replaced them with modern energy efficient equivalents.
Issue
With the pandemic in full force this commercial premises had increased the fresh air flow (in line with good practice) to try to mitigate the spread of the virus.
The increase in demands on the motors accelerated their wear, with several of them becoming very noisy and vibrating. It was clearly only a matter of time before they failed and caused a reduction of fresh air flow in this 24-7 facility.
What we did
Pumptec attended site and supplied modern energy efficient motors over a week of engineering effort. Collaborative planning meant that the fresh air supply was maintained throughout the works and no interruption to the banking operations were required.
Outcomes
Key Deliverables: Whilst the motivation wasn't energy savings the high performance, modern, energy efficient motors fitted by Pumptec will have reduced energy costs and reduced the sites carbon footprint. Post the engineering works the plant room was far quieter and in less risk of failure.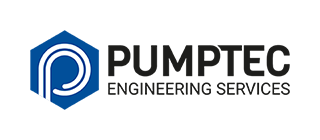 Industries