Critical pump maintenance & sourcing
Summary
An call direct to Pumptec's head office from a waste to energy plant led to us sourcing and fitting 'unobtainable parts', by using our network of suppliers to obtain a new stator and rotor direct from the sub-component manufacturer.
Pumptec inspected the progressive cavity pump, had the parts air freighted in from the sub component manufacturer, fitted and returned to service thus preventing a costly unplanned shutdown.
Issue
Waste to energy plants rely on both large and small pumps to create electricity from waste streams. One particular process requires the addition of small amounts of chemicals to reduce the emissions.
The shutdown of the plant had identified that two of these critical pumps were not working and the restart of the plant was therefore in danger.
What we did
Pumptec took delivery of the progressive cavity pumps and quickly identified that the stator had overheated causing the pump to seize. The manufacturer was contacted but they confirmed that replacement pumps and spares were not available for several months.
Pumptec's technical manager was able to identify the sub component manufacturer who was able to airfreight replacement parts direct to Manchester airport where they were collected and installed. The pumps were tested and returned to site inside the agreed timeframes and inside budget.
Outcomes
Key Deliverables: The waste to energy plant were able to progress to full energy production. They also decided to have the remainder of the PC pumps inspected by Pumptec.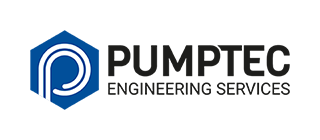 Industries