Energy efficient air handling unit upgrade
Summary
The air handling units in a large commercial premises were approaching the end of their useful life.
Pumptec co-ordinated the design and installation of a modern, energy efficient replacement system.
The client measured energy savings were over 50% and a carbon footprint reduction of 54 tonnes.
Issue
An aging, belt driven, Air Handling Unit represented a single point of failure for the fresh air ventilation in a large commercial building that housed over 3000 employees. It was decided to replace the system. Due to the commercial importance of the site all works had to be completed out of hours.
What we did
Pumptec, working with its supplier base, offered up a direct drive system with multiple fans, therefore delivering a more resilient system which required less maintenance aswell as delivering significant energy reductions. A bespoke system was designed in order that the existing plenums were reused and the air flow requirements matched.
After consulting with the client and bringing in the fan manufacturer the system was installed over a period of 4 weekends. No loss of airflow or disturbance to the commercial activity occurred during these works.
Outcomes
Key Deliverables: The Client measured the power inputs before and after installation and reported at 50.4% decrease in power consumption (equivalent to 54 tonnes of CO2 during the systems anticipated lifecycle).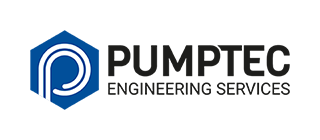 Industries