Aerospace Exhaust Fan Replacement
Summary
Pumptec were recently asked to attend site to an international aerospace company to survey a badly vibrating fan assembly.
As we are one of their preferred suppliers, we were given instant access to the site to ascertain what the problem was and how it could be rectified.
Issue
Upon arrival, we found that the whole assembly had failed due to age and was beyond economical repair.
What we did
As the original fan manufacturer was no longer in business, working closely with one of our major suppliers of fans, we designed a new fan assembly where we could use the existing fan motor as this was relatively new.
As downtime was a key factor in these works, we managed to carry out some basic engineering repairs and sheer determination to keep the unit operational until the new unit was designed, built and installed.
New components and make up pieces were manufactured and the whole unit was delivered to site just before the Christmas shutdown.
The repairs we carried out allowed the unit to limp through and the works were completed over the shutdown period.
Key Challenges: Keeping the existing system operational during the manufacturing of the new assembly. Ensuring the new system was operational ready for the new year.
Outcomes
Key Deliverables: On-time and under budget delivery of an improved and fully operational system. Client saw no interruption to their business or productivity during the works.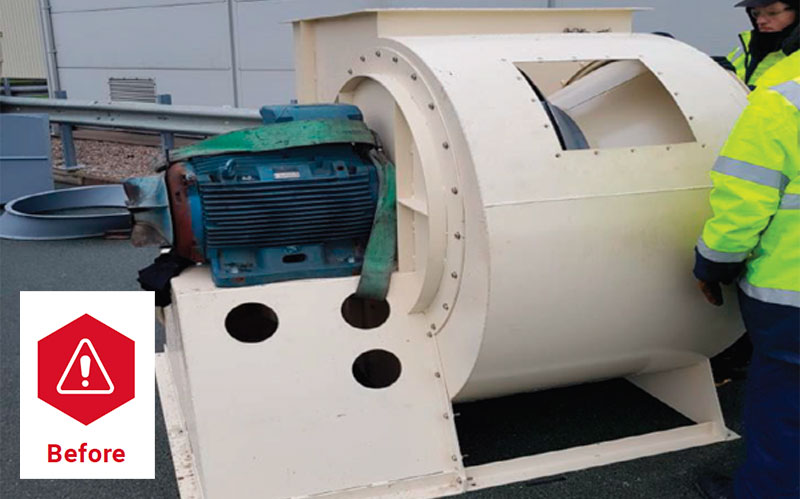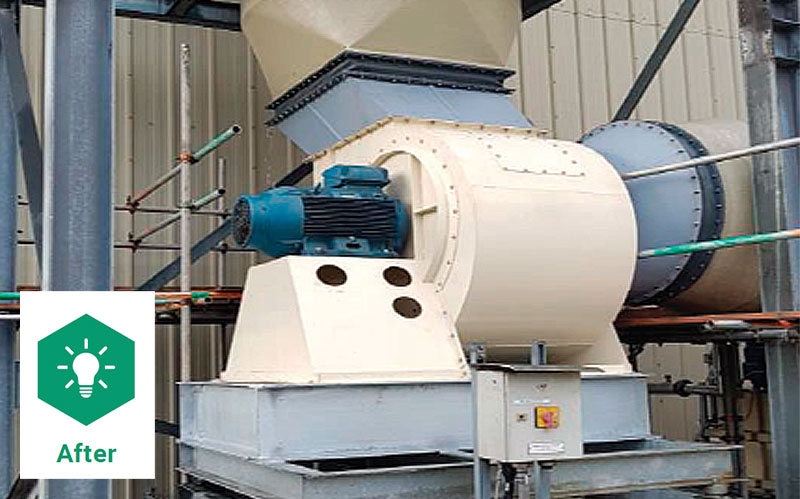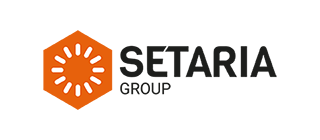 Industries